#37
Szerb Antal: A Pendragon-legenda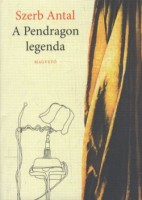 A csalás története jobb kedvû lesz, amint elszakad a zordon Pendragontól. A XVIII. század folyamán, mint minden arisztokrata család, jeles admirálisokat, diplomatákat és dilettáns költõket adott a hazának, és Ashap titokteljes árnya mintha elvonult volna a ház fölül. Illetve mégsem egészen. Nem szabad megfeledkeznünk a tizenharmadik Earl of Gwyneddrõl.
Ez az Earl, a szerencsétlen sorszám dacára, a legmulatságosabb és legemberibb jelenség a család történetében. Õ volt az egyetlen Earl of Gwynedd, akinek színésznõ szeretõi voltak, az egyetlen, aki iszákos volt, és az egyetlen, akinek jó mondásai voltak a társaságban.
Egy mondását a kortársak különösen szellemesnek találták, bár ma már nehéz megérteni, hogy mi benne a humor. Mikor egyszer kártyázás közben hírül vette, hogy szeretõje, akit narancsárusleányból emelt fel, megszökött egy vívómesterrel és a családi ékszerek egy tekintélyes részével, csak annyit mondott: "Minden jótett elveszi méltó büntetését." És tovább kártyázott.
A Pendragon vár építtetõje egy bizonyos Ashap Christian volt, a hatodik Earl of Gwynedd a családban. Boszorkánymûhelyt csinált a walesi Pendragon várból, otthont adva a Rózsakereszt társaság titkos tudományokat kutató mestereinek, hogy aztán pár száz évvel késõbb kulcsfigurája lehessen egy nem mindennapi bûnténynek. Bátky Jánosra ez nagy hatást gyakorolt.

Kísértethistória angol módra, ékes magyar tollal írva. Döbbenetes, hogy magyar szerzõ tud ennyire angol lenni magyarul. Szerb Antal káprázatos mûveltsége, szellemi fölénye olyan fényben csillan meg, ami azonnal lebilincseli az olvasó tekinteteket. Szórakoztató bûnügyi regénynek tûnik, de komoly irodalmi színvonala túlmutat ezen.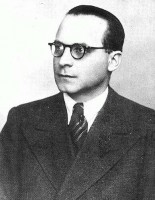 Londonban indul a történet, ahol Bátky János bölcsészdoktor XVII. századi misztikusokat kutat. Bátky János Budapestrõl jött és eleve a tûzzel játszik, amikor ódon könyvtárak poros könyvei közt ólálkodik. Kézenfekvõ, hogy ezzel az attitûddel villámgyorsan belecsöppen a nagy múltú arisztokraták szövevényes vidéki ügyeibe, egyenesen Earl of Gwynedd walesi kastélyába, aki a tizenhatodik Earl a legendáriumban. Bátky János elõtt pedig olyan családi könyvtár kapuja nyílik meg, melyrõl addig csak álmodni mert. S a poros könyvek közül elõkerült a neves hatodik Earl is, Ashap Christian, a bölcsek köve titkának kutatója, a mágikus Rózsakereszt társaság tagja.
Ezen a ponton elszabadul a walesi kísértetek zaja. Pontosabban egy kísérteté. Mert Bátky János intellektuális kalandja közepette nem számolt ama bizonyos éjféli lovas tényével. Pedig ez a hús-vér lovas mindig jelen van, ha a Pendragon-ház vagy netán Anglia kritikus helyzetbe kerül. Ilyenkor igazságot oszt középkori ruhában, természetesen tájszólással, és a kastélyban lesz nagy ablaknyikorgás és fogaknak csikorgatása. Meg jellegzetes illat, mert Szerb Antal elég sokat tanult Freud doktortól ahhoz, hogy a magyar tudóst a kísértetmanifesztációk teljes arzenáljával elszédítse.

Bátky János számára zavarba ejtõ ez a kísértetjárás, melynek homályát csodaszép hölgyek fénye világítja át újra és újra, mert ezúttal is érvényt nyer a mondás, mely szerint keresd a nõt! Meg a pénzt, a mesés örökséget, melyet az összeesküvésekben jártas Mrs. Roscoe próbál kimenteni magának. A mi tudósunk viszont egyre közelebb kerül a rózsakeresztes legenda évszázadok óta vitatott alapjához. Kérdés, hogy az Earl mennyit enged megtudni a Pendragonok kriptájáról, meg arról a se ajtaja se ablaka kastélyról. Mert az, hogy a Pendragonoknak hét élete van, még nem biztosíték arra, hogy az Earl netán túlélne egy újabb lövöldözést a walesi éjszakában. A titokzatos kísértet pedig még Bátky János watsoni elméjével mérve is csak egy szemenszedett éjféli lovas, nem több. Vagy mégis? Igencsak résen kell lennie, mert a rejtélyes bûntény úgy kavarog, mint a lázálom, miközben a lovas angolosan távozik. Ahogy kell. Az a nap pedig, amikor a csillagok százhúsz év után újra a megfelelõ konstellációba kerülnek, hogy a Magnum Arcanum küldetése is beigazolódjék, egyre közelebb van…

Mondják, hogy a szerzõnek ez a legkiemelkedõbb szépprózai munkája. Lehet, de fontosabb, hogy a Pendragon-legenda van, mint ahogy van egy Szerb Antalunk is, aki a miénk, és úgy kerek a világ, ha tudunk róla.

Tetszett a cikk? Küldd el az ismerõsõdnek!
Hozzászólok!